Bouquets and Boutonnieres
From classic to contemporary design, pastel to vibrant color, and simple to elaborate floral combinations, a bridal bouquet from M & M CREATIONS FLORIST is your first essential accessory.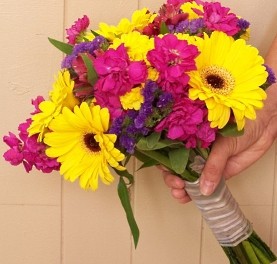 The fragrant and splendid blooms you hold on your wedding day will be remembered all your life. The ideal handful of flowers will commemorate tradition, relay significance and enrich your memories; a bouquet is a token of honor.
The bridal bouquet is one of the most important elements of the bride's attire and deserves special attention. There are many colors, scents, sizes, shapes and styles of bouquets to choose from. Popular styles are the cascade, clutch, contemporary and hand-tied garden bouquets.
We create designs to accent the color and style of any dress in any setting... from casual to formal, chapel to cathedral.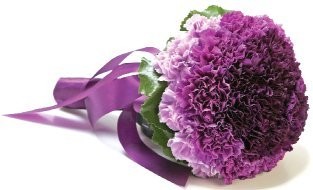 At M & M CREATIONS FLORIST, we will arrange the most exquisite blossoms to perfectly complement your personal style, your bridesmaids' gowns, the season, and the color palette of your wedding day.
The color of the bridesmaids' dresses is very often a starting point in planning the color harmonies for all your wedding flowers, and we can offer several suggestions as to how the color may be best utilized throughout.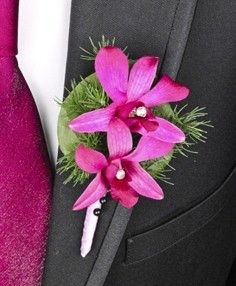 For example, the dress color may be repeated in the bridesmaids' bouquets, or it may be the basis of a contrasting, complementary color harmony.
Beautiful Boutonnieres: Take cues from the bridal bouquet when selecting flowers for boutonnieres. Incorporate a few of the same flowers and similar colors to tie the floral pieces together.

Special Corsages: Choose a corsage that best represents the woman who will be wearing it. Corsages are usually worn by the mothers and grandmothers of the bride and groom and can be made in many different styles with many different types of flowers.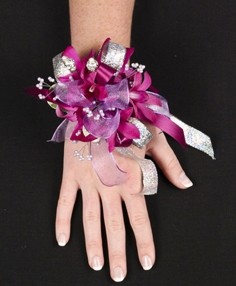 PROM CORSAGES & BOUTONNIERES
While the wrist corsage is still the most popular prom corsage choice, prom beauty should be from head to toe with festive corsage choices available.
Popular Wrist Corsage with Matching Flower Ring.
Princess Tiara with Flowers... take an up-do hairstyle from simple to glamorous!
Personalized Corsages Bedazzled with tiny faux jewels and decorative wire for added movement and sparkle, glitter, pearls, funky sequins, elegant gems, coral, etc.
Boutonnieres do not have to be run-of-the-mill anymore. Orchids and callas can make unique boutonnieres by themselves or with interesting embellishments that can coordinate with your date's corsage.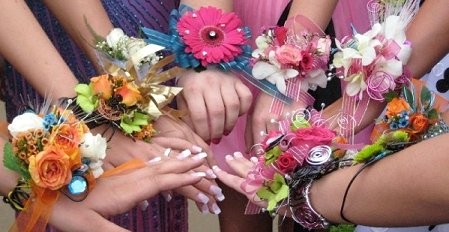 Corsages are an extra touch to make a special event or person even more memorable. Body flowers can be customized to match an individual's personality, clothing, favorite colors, or the event for which they are intended. Boutonnières are an added touch to make a special event more memorable. Boutonnières, worn on the lapel, can be customized to match an individual's attire or coordinate with your date's corsage.